Phil's main interest and career path is the practical application of sport science and technology to improve athletic performance; with particular interest in the use of 3D Motion Analysis and Biomechanics methods.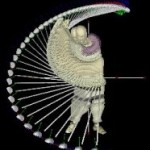 Phil is an Olympian in gymnastics; he competed in the 1976 Montreal Olympic Games for Australia. He was also on the Olympic Team for the 1980 Moscow Olympics but didn't go due to the boycott. He is also a three time Australian Gymnastics All-Around Champion. Other related sports he competed in include diving, tumbling and trampoline.
Phil has been an innovator in sport biomechanics for nearly 30 years.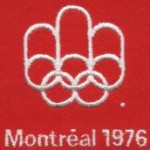 He co-developed one of the first sports motion analysis systems while working as Head of Engineering Technology for the US Olympic Committee's Sport Science Program in Colorado Springs in the early 1980's. Since then he has co-developed several motion analysis systems for companies he has co-founded, including; Peak Performance Technologies Inc., Skill Technologies Inc. and Advanced Motion Measurement Inc.
Since 2004, Phil has also been working with Dr Greg Rose and Dave Phillips at the Titleist Performance Institute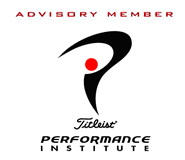 in Oceanside, California as Head Biomechanist and Director of the TPI Biomechanics Advisory Board.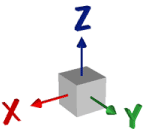 There Phil has co-developed TPI 3D, a motion analysis "engine" that is specifically designed to measure golf swing motion and efficiency using a respected biomechanics principle called the Kinematic Sequence. It also creates a comprehensive biomechanics report and compares the golfer to the TPI database of touring pro swings. Today Greg Rose and the team at Titleist call Phil "The 3D Guy" because of his innovation in three-dimensional motion measurement which has proved to be invaluable in rapidly improving athletic performance.
Phil has published research articles in the biomechanics of sports, including gymnastics, golf and other sports. He was a leader in the gymnastics research project at the Barcelona Olympics in 1992. In 2000 he was awarded second place in Golf Magazine's "Golf Science" competition for his research on the "X-Factor Stretch". Phil's most recent publication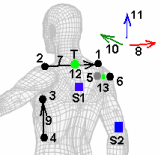 appears in Science and Golf V; the proceedings of the 2008 World Scientific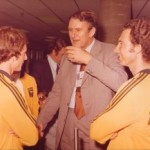 Congress of Golf and is titled "Comparison of Kinematic Sequence Parameters between Amateur and Professional Golfers". This research validates the importance of an efficient kinematic sequence and good accelerations and decelerations in the downswing of golf.
Phil received a Bachelor of Electrical Engineering (Honors) degree from the University of New South Wales, Sydney, Australia in 1977 and a Master of Science degree in Physical Education (Biomechanics) from Arizona State University in 1981 and his PhD in 2014 also from ASU, in Exercise Science, also specializing in biomechanics. His dissertation is "The Relationship of Club Handle Twist Velocity to Selected Biomechanical Characteristics of the Golf Drive". Phil received his PhD in Exercise Science (Biomechanics) in 2014, also at ASU.
In September of 2010 Phil accepted a position as Senior Sport Technologist for the United States Olympic Committee. He is based at the Olympic Training Center in Chula Vista just south of San Diego, California. His job involves the selection or development of technology that will help improve the performance of the US athletes. He is primarily working with Track and Field, specifically the jumps and throws events, but also trampoline, swimming and several other Olympic sports.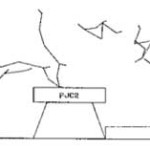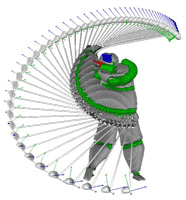 .